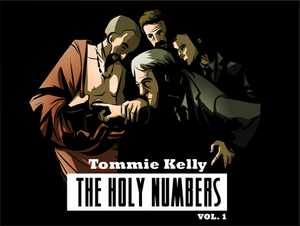 The Holy Numbers is a digital comic by Tommie Kelly, begun in 2012. It tells the story of a spiritual movement founded by a man calling himself Ravensdale, who claims to have experienced some kind of spiritual enlightenment, but dies as the movement is becoming huge. The first 93-page volume is available to download for whatever the reader wants to pay.
External links
Edit
Ad blocker interference detected!
Wikia is a free-to-use site that makes money from advertising. We have a modified experience for viewers using ad blockers

Wikia is not accessible if you've made further modifications. Remove the custom ad blocker rule(s) and the page will load as expected.