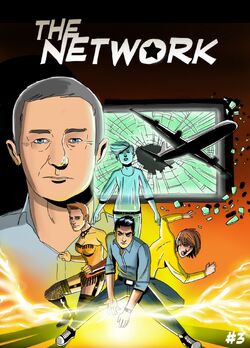 The Network is a webcomic by Stephen Byrne, about four gay superheroes battling against the forces of popular culture. The first episode, confusingly enough marked as issue 3, "The Show Must Go On", was published on Blogspot and Facebook in June 2010. The other two episodes, 4, "Bad Romance", and 5, "The Network vs the World", were published on Facebook in August and November 2010.
External links
Edit
Ad blocker interference detected!
Wikia is a free-to-use site that makes money from advertising. We have a modified experience for viewers using ad blockers

Wikia is not accessible if you've made further modifications. Remove the custom ad blocker rule(s) and the page will load as expected.