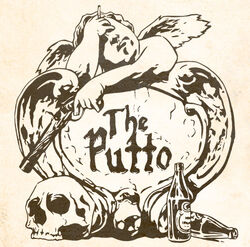 The Sorrowful Putto of Prague is a webcomic by Dublin-based writer James Stafford and Filipino artist A. J. Bernardo. It stars Xavier of the House of the Sorrowful Snows, a four centuries(ish) old putto (a form of angel commonly confused with cherubs) who lives, as the title suggests, in Prague, which he claims to have saved from destruction on many occasions and in various heroic ways. The first story, "The Gratitute of My City", lasted six pages and ran from 1 December 2010 to 8 January 2011.
External links
Edit
Ad blocker interference detected!
Wikia is a free-to-use site that makes money from advertising. We have a modified experience for viewers using ad blockers

Wikia is not accessible if you've made further modifications. Remove the custom ad blocker rule(s) and the page will load as expected.