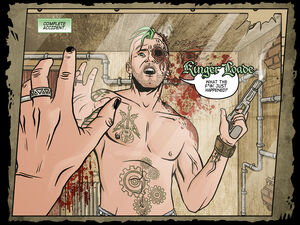 The Symptoms is a webcomic about a super-powered rock band in a world overrun by zombies, written by Dave Hendrick and drawn by Will Sliney. An 8-page preview was presented on DC's webcomic competition site Zuda in September 2009 where it finished fourth in that month's competition. It is now available to read on Dave Kendrick's website.
External links
Edit
Ad blocker interference detected!
Wikia is a free-to-use site that makes money from advertising. We have a modified experience for viewers using ad blockers

Wikia is not accessible if you've made further modifications. Remove the custom ad blocker rule(s) and the page will load as expected.