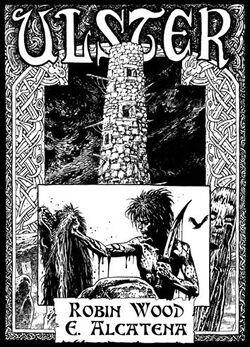 Ulster is an Italian adaptation of the legend of Cú Chulainn by writer Robin Wood and artist Enrique Alcatena which ran in the weekly anthology Skorpio in 1996. It was left unfinished after three 15-page episodes.
External links
Edit
Ad blocker interference detected!
Wikia is a free-to-use site that makes money from advertising. We have a modified experience for viewers using ad blockers

Wikia is not accessible if you've made further modifications. Remove the custom ad blocker rule(s) and the page will load as expected.