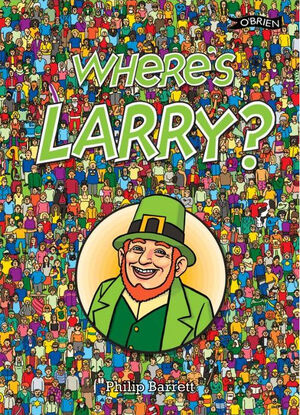 Where's Larry? is a 32 page comic for young readers by Philip Barrett, an Irish take on the Where's Wally series where readers have to find Larry the Leprechaun in crowd scenes at Irish landmarks, published by The O'Brien Press in 2012.
References
Edit
Ad blocker interference detected!
Wikia is a free-to-use site that makes money from advertising. We have a modified experience for viewers using ad blockers

Wikia is not accessible if you've made further modifications. Remove the custom ad blocker rule(s) and the page will load as expected.