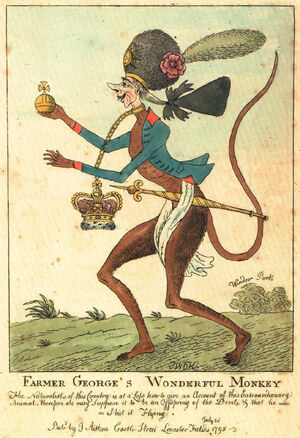 William O'Keefe was an Irish cartoonist who published in London in the 1790s.
References
Edit
Kenneth Baker, George III: A Life in Caricature, Thames & Hudson, 2007
A. P. W. Malcolmson, The Pursuit of the Heiress: Aristocratic Marriage in Ireland 1740-1840, Ulster Historical Foundation, 2006
Ad blocker interference detected!
Wikia is a free-to-use site that makes money from advertising. We have a modified experience for viewers using ad blockers

Wikia is not accessible if you've made further modifications. Remove the custom ad blocker rule(s) and the page will load as expected.